Choose Us For Gutter Repair in London
See the final
results on our special
Gutter Camera
1 month
guarantee on
all cleaned gutters
INNOVATIVE
gutter vacuum
cleaning system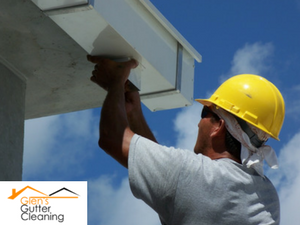 Fill in the cracks in your guttering by scheduling an appointment with specialists at gutter repair in London. A leak that goes unfixed can cause major damage to the roof and foundations of your property. You'll benefit from this service on both domestic and commercial sites – it doesn't matter whether you're a home-owner, landlord or tenant, you can still come to us for help. Connect with us today – we're standing by 24/7.
Get Your Broken Gutter Fixed Hassle-Free
Choose us and you get:
Competitive pricing – get great value for money when you hire us, and quotes that are completely free and without obligation
High quality services – take advantage of the refined techniques we use and your broken gutter will soon be repaired
Guaranteed workmanship – you'll be protected throughout the course of the service, as we're fully insured
Trained technicians – who are extremely motivated to perform their duties to the highest possible standard
Fast response times – need us on the very same day you call? If possible you'll get just that
What Using Us for Guttering Repairs In London Means for You
Need us on a domestic property? One of three methods will be used depending on the height of your building and the level of access to your guttering. Using a safety ladder we can reach up to the second floor of your property. If your property is taller than this one of the skilled rope access gutter cleaners will get the job done for you. In the event that you require this service on premises where neither of these techniques is appropriate a cherry picker can be used instead. This elevated work platform enables us to clean and repair gutters with guards in place, as we'll be able to detach, clean, and then reinstall them. Please bear in mind that parking near your property must be provided for the cherry picker to be used. You don't need to do anything once we've arrived though! All necessary equipment is brought by us at no extra charge to you. These tools include, but are not limited to, a drill, gutter spikes and brackets, a sealant gun and measuring tape. Take note that we can also deliver this service to commercial sites.
A Gutter Repair Service Which Includes…
When you book us you'll be gaining a team of professionals with a wide ranging skill set. We can patch a hole, fix leaky joints, cure sagging gutters, apply sealant, kill rust, and deal with cracks in plastic and cement guttering in London. Additional and more complex tasks that require building work and carpentry can only be completed after a survey has been performed. This service is truly comprehensive!
We will do everything to prevent it, but in the end, you might be in a need of replacing the old gutters. Luckily for you, we also provide gutter replacement and of course gutter cleaning. After all, regular maintenance will minimize greatly the risk of gutter damages.