Gutter Trivia
See the final
results on our special
Gutter Camera
1 month
guarantee on
all cleaned gutters
INNOVATIVE
gutter vacuum
cleaning system
Gutter Trivia
November 4th, 2014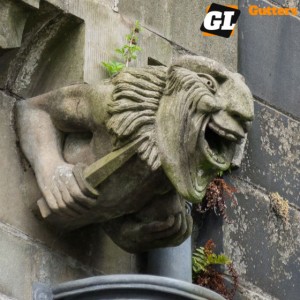 Gutters are surely not a fun topic, nor there are many interesting facts about them. But we, as professionals, take great interest in all the news and information related to the subject and we've compiled a slightly interesting and useful list of facts you probably didn't know about gutters.
Gutter cleaning can be deadly for you. Falling from a height can be very dangerous and with sever consequences. Just last year, more than 5000 serious injuries were registered due to ladder falls. We wholeheartedly advice you to be extra careful when you work something on a ladder.
The standing water in your dysfunctional gutters is the perfect breeding ground for mosquitoes. If your gutters aren't installed correctly or the downpipe is partially clogged there may be stall water on the gutters. "Not big of a deal" you might think. But when the mosquito armada invades, you will know exactly why it was your fault.
Hundreds of different children's toys are found annually in gutters. The most often item are tennis balls, but there are also Frisbees, badminton birdies, even Barbies and toy cars. The most bizarre thing found by gutter cleaners was an asthma inhaler. We guess kids will be kids …
Prior to the 19th Century, wood was used for the making of rain gutters. Now days different materials are used according to the natural climate, the price range and to match the house design. Up to 70% of all gutters are made from aluminium. Other popular materials are steal and plastic.
Ancient Egyptians, Romans and Greeks used gargoyles on their buildings to direct the rain water away. They would cut a trough in the back of the gargoyle and the water would typically exits trough the open mouth. Due to their grotesque looks, it was believed that gargoyles also were guarding against evil spirits as well.
There, you have it. These are the most interesting stuffs we could dig up on gutters. If you have any other interesting trivia or information feel free to share it in the comments.