Types Of Guttering Styles and Your Rain Gutters
Painting Gutters? A Guide on How to Repaint
Problems with Conservatory or House Gutters – Box, Concrete, Cast Iron or Plastic Guttering
Blocked Gutters? Signs of Clogged Guttering & Downpipes
11 Tips to Winterise Your Home
Gutter Robot Wars
[Infographic] How to Turn Your Gutters into a Bookshelf
​What's The Right Size of Rain Gutters for My House?
Best Rain Gutters According to the Local Climate
Gutters Leaking & People Sealing: Mandatory Knowledge About Gutter Sealants
See the final
results on our special
Gutter Camera
1 month
guarantee on
all cleaned gutters
INNOVATIVE
gutter vacuum
cleaning system
Blog
February 5th, 2021
Gutters are an integral part of any property that often remains both out of sight and mind. However, the guttering system is an essential feature of your home and serves a crucial purpose.
Read the rest of this entry »
December 23rd, 2019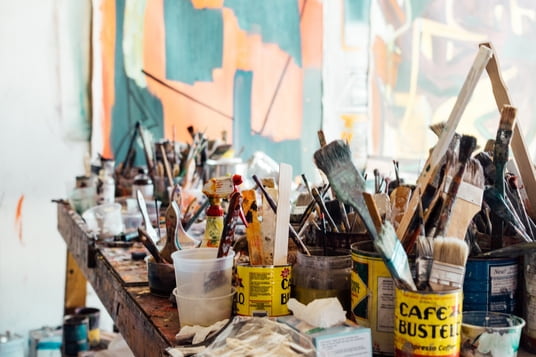 You might not give your gutters much thought beyond making sure they get cleaning occasionally, but they have more of an impact on your home's appearance than you probably realise.
Read the rest of this entry »
November 12th, 2019
As a typical house or conservatory owner, you probably don't spend your days thinking of gutter problems and health, right?
Do you focus on rainwater slides only when something is wrong?
That might not be the best way to approach gutter maintenance.
Since all types of gutters serve the crucial purpose to channel water away from the foundation of your house, it's crucial not to leave pipes and brackets at chance. Read the rest of this entry »
August 20th, 2019
When they work correctly, your gutters will go a long way towards protecting your home and minimizing water damage and leaks.
During periods of heavy rain, there is nothing more valuable than fully functioning guttering. But what might be the knock-on effects should you fail to maintain yours properly?
Read the rest of this entry »
September 13th, 2017
Winter is coming. And this means that the UK will have a truly frosty Winter this year, and it's coming. Soon!
According to some forecasts and predictions, this Winter could be really heavy on the snow.
Yes, snow in London, that's what we just said! And before all of you dream of a fairy tale Christmas, ask yourself one question:  do you winterise your home?
By doing so, not only you will save energy, but you will protect your home from any harm that Winter brings. Read the rest of this entry »
October 25th, 2016
The Battle Of Gutter Robots
We live in an era where all of our tasks are being simplified the maximum. Every chore, which requires a bit more of an effort is made as simple as possible with the addition of new tools. Humanity has this talent in its core to optimize the work process in order to achieve better, faster results. And it all began with the invention of the wheel. Followed by the inventions of thousands of tools and machines and today we simply create robot helpers. Maybe in the future humans will create fully solo-operating machines (robots) to do our biddings. Read the rest of this entry »
February 4th, 2016
Books will never be outdated. Reading is fun, educational, and most of all – inspiring. And while book readers like Kindle become more widespread and accessible, nothing can replace the feel of holding a book in your hands. If you are a reading enthusiast, surely you have tones of books lying in your home.
In this post, we will show you a clever way of using your old gutters to store your favourite books, by building your very own DIY gutter bookshelf.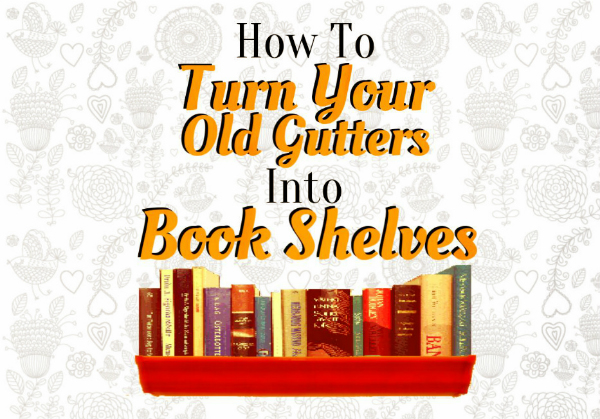 Read the rest of this entry »
January 5th, 2016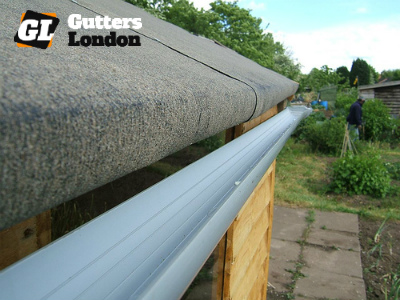 When it comes to installing gutters (new, repair, or replacement), there's one very important question that you ought to be asking yourself early on in the process: What gutter size do I need?
There are some serious ramifications to selecting the appropriate gutter size for your property. Pick a gutter that's too small, and you'll find it clogs easily, getting blocked with debris and spilling water out over the edges. Go that way, and the whole process of installing gutters may as well have been a waste of time!
On the other hand, though, nobody wants unnecessarily large, bulky plastic pipes pinned up to the outside of their building. Read the rest of this entry »
December 11th, 2015
Rain gutters come in different and diverse forms, shapes and materials. There are enough reasons for that – the financial status of the owners, their desires regarding home styling, expected longevity, expected maintenance required and, of course, climate conditions.
Here in this article, The Guttering London Company will discuss the last factor. It turns out that there is a strong dependence between where you life and what guttering system you are planning to install. Since there are 13 types of climates according to the worldwide climate classification a needed simplification would be made here in order to facilitate the readers: we will split the climates in 3 main different ones – cold, medium and hot, which would reflect winter, autumn and summer, respectively, in an Eastern European country. They have it all there. Read the rest of this entry »
December 2nd, 2015
Imagine that you would have to face the challenge of a leaking gutter joint or corner in late fall, leaving you with a couple of damp patches on the wall leading to cracks and whatnot.
You did try to seal it once, but just the next rainy night it leaked again like never?
You then stubbornly repeat the procedure following all the videos and guides on the Internet you have found. According to them, you are doing the right thing, yet again after a week, your gutters are leaking harder than celebrity nude photos lately. Some people understandably prefer to try fixing the issue themselves before calling a professional gutter cleaning, maintenance & repair company like Gutters London.
But sealing rain gutters is not at all as easy as it sounds. There are some "know-how" secrets just as with painting gutters that you need to know of before trying one of those instant leak sealers you can buy online.