11 Tips to Winterise Your Home
How to Identify, Eliminate, and Prevent Insect Infestations in Your Home
14 Signs You Are A True Londoner
Make Gutter Cleaning a Vital Element in Your Property Maintenance Routine
Why Having Trapped Rainwater in Your Gutters is Really, Really Bad
Pros and Cons of Copper Gutters
How to Protect Your Roof and Gutters from Storm Damage
3 Clues Your Roof Needs Replacement
All You Need to Know About Gutter Repair
Solar Panels For Your Home
See the final
results on our special
Gutter Camera
1 month
guarantee on
all cleaned gutters
INNOVATIVE
gutter vacuum
cleaning system
Author Archive
September 13th, 2017
Winter is coming. And this means that the UK will have a truly frosty Winter this year, and it's coming. Soon!
According to some forecasts and predictions, this Winter could be really heavy on the snow.
Yes, snow in London, that's what we just said! And before all of you dream of a fairy tale Christmas, ask yourself one question:  do you winterise your home?
By doing so, not only you will save energy, but you will protect your home from any harm that Winter brings. Read the rest of this entry »
August 3rd, 2015
Making your home a no bug zone is a challenging, yet not an impossible task. In order to do it, however, you need to know a lot about the particular pests infesting your home or consult a licensed exterminator about some pest elimination tips. It is also a good idea to read some information from trusted sources before you take any action. This article is a good beginning, since here you may find some basic data about identification, elimination, and preventative pest control. Of course, not all pests can be treated equally (as Animal Farm taught us), so we will discuss some of the most common species one by one: Read the rest of this entry »
April 7th, 2015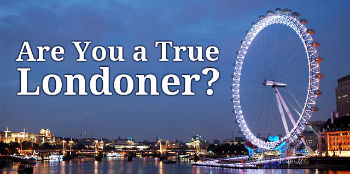 London is like a little country on it's own. Sure, it stands for everything British, but it is quite different from the rest of England. The overpopulation, the rich cultural and ethnic diversity and most noticeably – the attitude. Even if you are not born and raised in the city, to become a true Londoner you have to have the attitude. That's when some things you thought were pretty weird or bizarre become part of your everyday. Things like … Read the rest of this entry »
March 25th, 2015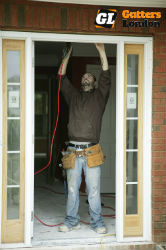 When it comes to a property's guttering system it gets very little attention until a problem occurs. Water dripping down exterior walls is a sure sign that your gutter cleaning is long overdue.
To understand how important clean gutters are let's first explain the reason your property has them. Gutters carry rainwater away from the building and minimise the likelihood of it seeping into the structure causing damage and leading to mould.
Unfortunately, this protection can quickly become blocked with general detritus, dirt, grime and leaves. When this happens the guttering is no longer effective and the resulting damage can be very costly to repair.
Prevention is easy as all it requires is regular professional cleaning of your gutters. Twice a year is adequate and the best time is at the beginning of spring and just before or just after autumn. When you need help with gutter cleaning in London and the rest of the UK has plenty of experts you can call on and it won't cost an arm and a leg. Now that you understand the role they play let's take a look at some of the damage that can occur if you don't keep your gutters clean. Read the rest of this entry »
March 17th, 2015
We regularly talk about the importance of a proper gutter maintenance and how we should regularly clean and check our gutters for damages. But today we would like to talk about why it is so necessary to keep en eye for signs of blocked gutters and downspouts, be clog-free and fully functional. Read the rest of this entry »
March 10th, 2015
As a home-owner, you know that there are different types of gutter systems available nowadays. They are made of different materials. This means that you can choose one according to your budget and requirements. As gutters are an integral part of the drainage system in your home, you need to make sure that you choose the right one. Like other features of your home's exterior, they are prone to wear and tear and therefore selecting the right material is essential. Read the rest of this entry »
February 11th, 2015
England is no stranger to extreme weather. Storms can strike during all four seasons and any good home owner should know how to protect his property against storm damage. You can't secure entirely your home against mother nature, but there are ways to prevent or at least minimize the damage. Read the rest of this entry »
February 4th, 2015
Sooner or later comes a time in every home owner's life to replace his home's roof. It is a most dreadful, money-gulping and painful process that one tries to avoid as much as he can. But in the end time takes it's toll and it's simply something you have to do. That's why to even start to think of replacing your roof with a new one, you must be completely sure the current one is wasted. A specialist's opinion is always needed, but there are some hints that even an untrained eye could notice. Even if you are not an expert carpenter, it is a good idea to visually check your roof every once in a while for the following three signs: Read the rest of this entry »
January 28th, 2015
Like everything in our universe, gutter systems are not eternal. They tend to ware off, break and more than frequently clog. Cleaning and taking good maintenance is simply not enough sometimes. But instead of buying and installing brand new gutter installation and throwing away your Christmas savings why not just repair them? Making efforts into fixing something old and faulty may seem useless, but you still do it with your Ford, so why not with your gutters. And the best part – you don't even have to do it yourself! Read the rest of this entry »
January 21st, 2015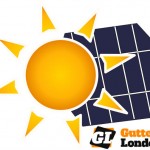 Solar Panels – a risk free investment
"Wait, are you talking about solar energy? We live in England, not Morocco." Well that may be true, but solar panels generate energy from daylight, not sunshine. Not so effectively of course, but still they do even in cloudy days. So, if you don't have a Hanging Garden on your roof, why not consider installing solar panels? Read the rest of this entry »