Get Specialist Gutter Cleaning Services in London
See the final
results on our special
Gutter Camera
1 month
guarantee on
all cleaned gutters
INNOVATIVE
gutter vacuum
cleaning system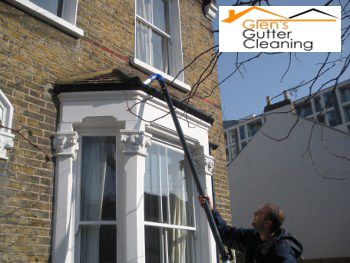 Your guttering stops rainwater from damaging your property so it's vital that you keep it well-maintained. If gutters are allowed to become blocked or broken you could face some serious problems. These include both interior and exterior damage such as flooded basements, foundation cracks, and insect infestations. Remember that malfunctioning gutters and downpipes are two of the most common reasons for water damage in the UK! And this is all due to poor gutter maintenance.
Ever asked the question "What is the most practical gutter cleaning company near me"? Call us to hire a gutter cleaners specialist and find out for yourself. We'll not only carry out professional gutter cleaning for you in London but repairs, replacements, and linings as well.
75% of damaged property siding is caused by blocked gutter.
Broken gutters lead to basement flooding in 50% of the cases.
Overflowing gutters are major reason for water damage and mould growth in the property.
What Is Gutter Cleaning?
Cleaning gutters is the process of removing debris and other undesirable elements from your guttering. It's recommended that you book this service at least twice a year in order to ensure the integrity of your drainage system. Don't, and you'll end up paying for more costly gutter replacement or repairs in London – so act now.
Gutter Repairs, Cleaning & Much More Bookable 24/7
Take advantage of:
A simple service, no matter what you book
1 month guarantee for cleaning jobs
6 months guarantee for gutter repair
Innovative equipment, including a Gutter Vac Clearance System and powerful jet washers
Scheduled maintenance upon request
Round-the-clock advice and support by phone or online
Discount opportunities!
Learn How We'll Get Your Job Done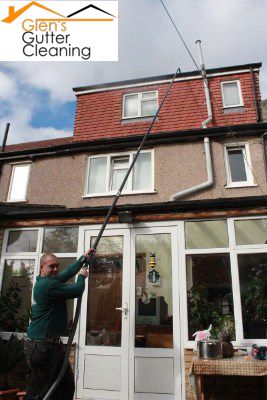 Call us now and tell us what material your guttering is made of – get us to fill any cracks using special patches. Too much ivy on your property? Tell us whether you want it trimmed or removed, and specialist equipment will be used to get the job done. Find out more about the other services you can book from us, such as our pressure washing in London, below…
Choose From Expert Services Including: